COUPLE v2.0 webinar – 22 November
Version 2.0 of COUPLE is now out and we want to share what's new with you!
On Wednesday, November 22nd, we will organize a 30-minute webinar to show you all the new features and updates of this major release. We will hold the same webinar twice, at 8:30 AM (CET time) and 4:30 PM (CET time).
Subscribe to the COUPLE webinar here: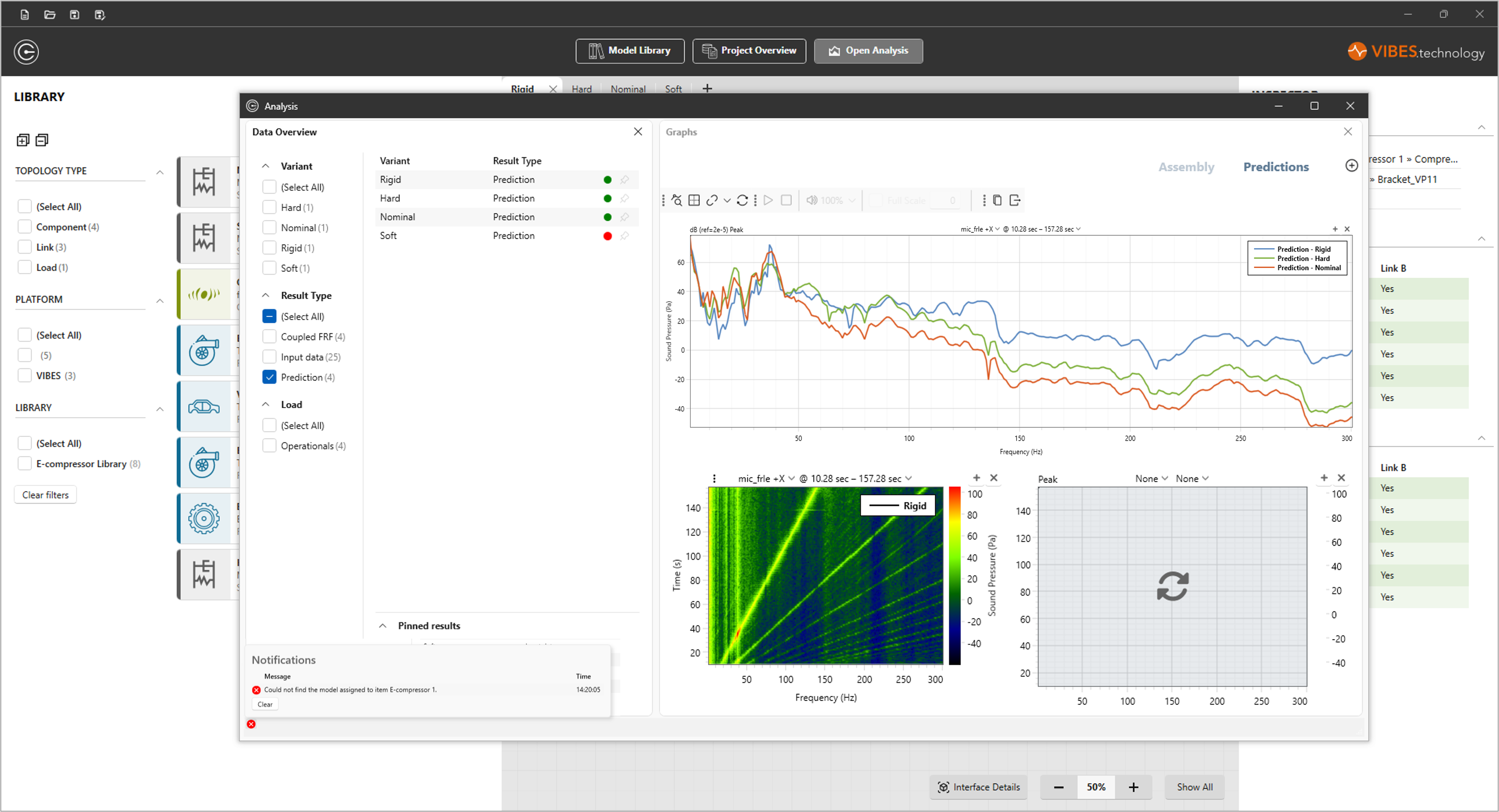 Eric and Stuart will guide you through an exploration of the new COUPLE, allowing you to create and study numerous variants simultaneously. You have the flexibility to create hybrid prototypes by importing simulation-based models as Punch files. To streamline your project setup, the new automatic channel grouping feature enables you to group changes based on node, Virtual Point, position, or channel name.
The Analysis module has undergone a complete redesign. Now, you can create a graphing template to arrange the graphs according to your preferences and synchronize their axes. Additionally, organizing your pages into chapters for easy management is possible. In this version, you will be able to save graphs, simplifying the visualization process by hitting the recompute button to access your previously plotted results. In case of any issues, the Notification center is available to give insights on what went wrong. Furthermore, any modifications made to your variants will automatically update in any plots associated.
VIBES developed a standalone test-based modeling application to perform hybrid Dynamic Substructuring: COUPLE. Where SOURCE enables you to characterize vibrational sources and DIRAC to create high-quality test-based component models, COUPLE completes the workflow.
COUPLE allows you to assemble, predict and optimize your NVH design in a complete modular workflow. Especially when your models come from DIRAC and SOURCE, COUPLE offers you a modular NVH approach where you can easily combine test-based models with models from simulations. This way, late-phase troubleshooting is avoided, and fewer iterative design cycles are needed, saving time and resources. All in all, reliable full-vehicle models are available much earlier in your development process.